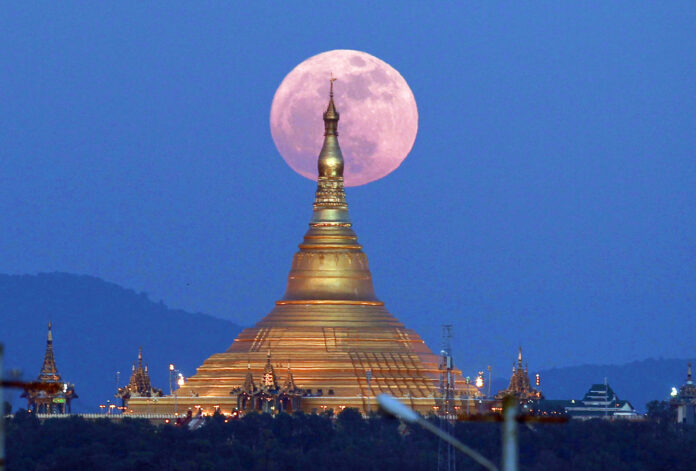 The United Nations estimates close to 700,000 Rohingya Muslim have fled across the border to neighbouring Bangladesh since August after militant attacks triggered a military crackdown that the United Nations has said is a "textbook example of ethnic cleansing".
The two journalists were arrested December 12, with police accusing them of violating the Official Secrets Act, a law dating from British colonial times, by acquiring "important secret papers" handed to them by two policemen who worked in Rakhine.
The army in January made a rare admission that its soldiers had killed 10 Rohingya villagers who were captured and accused of being "terrorists" during insurgent attacks past year in Inn Din village in northern Rakhine.
The two reporters have been held in Yangon's Insein prison since their arrest while facing hearings to determine whether the case will go to trial, with 17 out of 25 witnesses having given testimony.
More news: Polls close in key Hungarian parliamentary election
The two reporters have told relatives they were arrested nearly immediately after being handed some rolled up papers at a restaurant in northern Yangon by two policemen they had not met before, having been invited to meet the officers for dinner.
The massacre they investigated was later comprehensively documented by Reuters and now seven Myanmar soldiers have been sentenced over the case.
However, the army has repeatedly claimed the Rohingya men were "terrorists", but has not presented any evidence to back up the allegation. If found guilty, the defendants could be imprisoned for up to 14 years under the Official Secrets Act.
Lead prosecutor Kyaw Min Aung had argued against the dismissal of the case, reiterating the prosecution's position that the documents the police say the reporters had in their possession were secret and that the court could assume they meant to harm the security of the country.
More news: Everyone is saying the same thing after Joe Hart's performance against Chelsea
Wa Lone's wife Pan Ei Mon said despite her husband urging her not to expect what would have been a dramatic court decision on Wednesday to release him and his colleague from custody, she had been optimistic. "The men who carried out the killings were just sentenced and they only got 10 years". Reuters announced last month that that prominent human rights lawyer Amal Clooney had joined the legal team.
Family members of the reporters were in tears after the ruling, but Wa Lone, who turned 32 on Wednesday and was brought cake by his friends, still expressed optimism.
Reuters president Stephen J. Adler said in a statement that the company is "deeply disappointed" with the court's decision. "We will continue to do all we can to secure their release". "I also believe that one day we will be released because of freedom of expression", he said.
More news: Arizona governor cites border crossing 'surge'