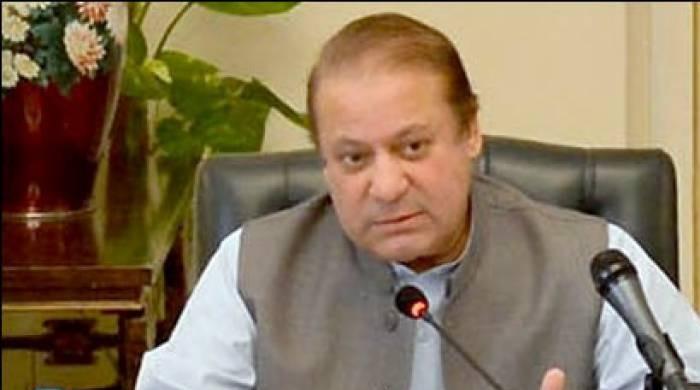 Pakistan Prime Minister Shahid Khaqan Abbasi on Tuesday accused Indian media of twisting the remarks of former prime minister Nawaz Sharif on the 26/11 terror attacks and appealed to members of the National Assembly not to indulge in political gamesmanship and put national security at risk.
As the hearing went underway, Nawaz's counsel Khawaja Harris requested the court to delay the recording of statements until Monday as they need more time to go over the questions sent by the court due to some discrepancies.
National Accountability Bureau (NAB) Prosecutor General Sardar Muzaffar opposed the suggestion and said that the questions, which are legible being replied, while the answers to not understandable questions being given later.
More news: Angry Alabaster Trump Supporting Lawyer Under Fire For Threatening Spanish-Speaking Workers
In February, the apex court also disqualified Sharif as the head of the ruling Pakistan Muslim League-Nawaz (PML-N).
The hearing of the Avenfield reference was resumed by the accountability court Judge Muhammad Bashir; Nawaz Sharif, Maryam and Captain (r) Safdar appeared before the court, however, their expected testimonies could not be recorded.
Responding to former president Asif Ali Zardari's statement, Nawaz Sharif said that no one will escape from the accountability now.
More news: Israel says its planes bombed militant targets in Gaza
On Thursday, a questionnaire comprising 127 questions related to the Avenfield properties was given to the deposed PM and his family.
Former Prime Minister (PM) Nawaz Sharif along with daughter Maryam Nawaz and son-in-law Captain (r) Safdar were charged in Al-Azizia Steel Mills, Avenfield Properties and Flagship Investment Limited reference cases in September previous year by NAB following the Panama Papers verdict.
The court offered the accused to bring anything on record to contradict the statements of prosecution witnesses and produce any witness in their defence.
More news: OnePlus 6: Release Date, Price And Specs Officially Revealed
Later, on May 9, the trial court's second plea for a deadline extension was approved by the Supreme Court which gave a month to both sides to finish the corruption cases.