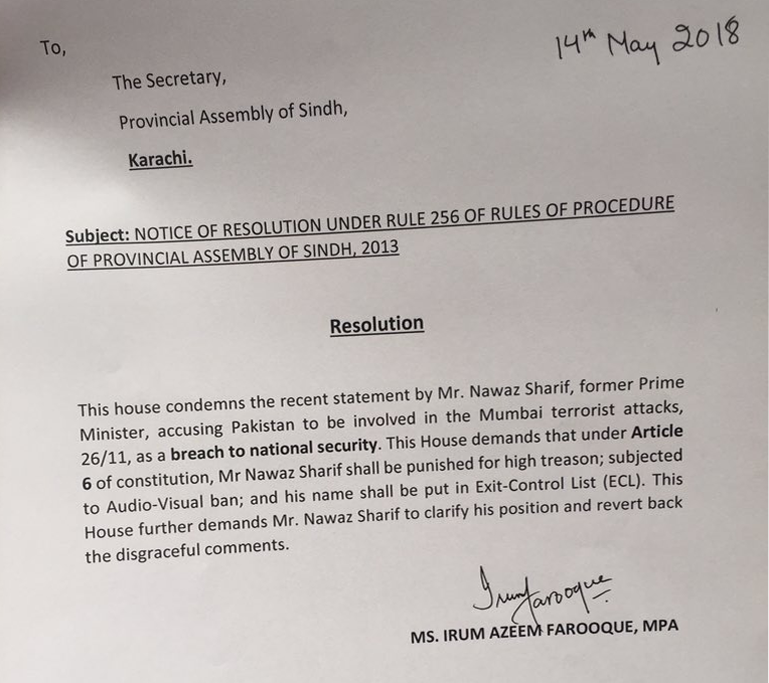 Pakistan is anxious after India threatened to take former Prime Minister Nawaz Sharifs controversial statement on the 2008 Mumbai attacks to the International Court of Justice (ICJ).
Without naming any names, ousted prime minister Nawaz Sharif, made controversial statements in an interview to DAWN, when he questioned Islamabad's policy to allow the "non-state actors" to cross the border and "kill" people in Mumbai in 2008, PTI reported. 68-year-old Sharif asked while talking to reporters outside an accountability court in Islamabad, where he is facing corruption charges.
Qureshi said the prime minister honestly tried to resolve issue; however, Nawaz Sharif rejected the NSC declaration. "Hence, I am privy to realities". "What have we turned this country into?" "Are those who tore apart the country and the Constitution patriots?"
More news: WWE Raw: Watch the best moves here
Against the backdrop of allegations by the opposition that he had gone against the country's interests, Sharif demanded the formation of a national commission to decide who had committed treason.
The United States also blames LeT for the Mumbai attacks and has offered US$10 million (RM39.5 million) for information leading to the arrest and conviction of Hafiz Saeed, who heads Muslim charity Jamaat-ud-Dawa (JuD), which Washington says is a front for LeT.
"Who led Pakistan towards isolation and has brought the country to a stage where the worldwide community is not ready to accept Pakistan's narrative?" He further added that national security issues should not be utilized for political benefits.
More news: Jeffress Prays 'For the Peace of Jerusalem' After Being Called 'Bigot'
The NSC meeting had categorically rejected the statement of Nawaz Sharif. But after the NSC meeting, Prime Minister Abbasi said he had met Sharif and the former leader told him he was "misquoted".
Shahid Khaqan Abbasi said today aggressive speeches were delivered in the Parliament.
"His remarks were immediately picked up by Indian media, which termed the former prime minister's statement as a confession of Pakistan's role in the Mumbai" Mumbai attacks that left 166 people dead.
More news: North Korea details plans to dismantle nuclear bomb test site