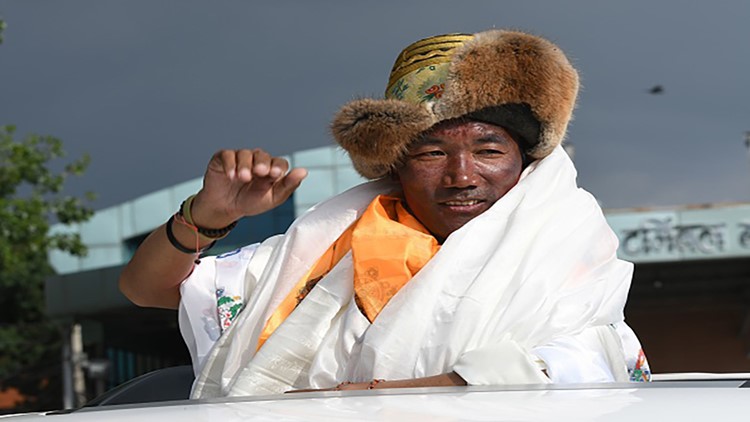 TWO foreign climbers attempting to scale Mount Everest have died on the world's highest peak, a Nepal mountaineering official confirmed.
More than 400 climbers have reached the top of Everest during the season, which runs between April and May.
Nobukazu Kuriki was found dead at Camp 3, at 7,200 metres above sea level, said Ram Prasad Sapkota, a spokesman for Nepal's Department of Tourism.
Further details were not available.
More news: National Football League star JJ Watt offers to pay for Santa Fe funerals
Only hours after an Australia woman climbed Mount Everest for the second time in two years, two other adventurers died while attempting to summit the world's tallest mountain.
On his official blog, Kuriki's office reported he would descend from a point of 7,400 meters because he was in bad shape.
"Sherpas found his body inside the tent", Shrestha said.
Mr. Gurung, the expedition organizer, said Mr. Kuriki had also died near Camp Three.
More news: Republican infighting over immigration spills over with farm bill collapse
Before his final summit push on Monday morning, Mr. Kuriki, 36, had updated his social media accounts to say that he was suffering from a cough and fever but that he thought he could continue climbing.
"I feel the pain and difficulty of this mountain", a post said. He lost most of his fingers due to frostbite during an attempt in 2012.
"He dreamed of summiting Everest in the autumn-rarely accomplished by any climber-in his unique style of strictly alone and without supplemental oxygen".
He has also climbed numerous region's other high peaks, including K-2, Cho-Oyu, Manaslu and Lhotse.
More news: Pompeo's Iran strategy speech lacked a real strategy
Kuriki had made seven unsuccessful attempts to scale Everest.