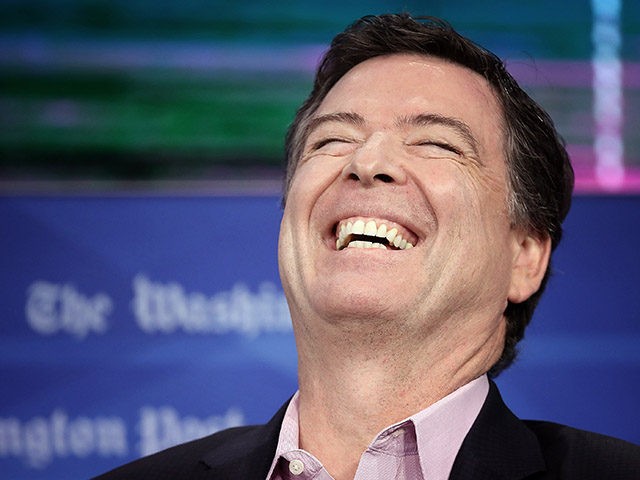 Last Thursday, Horowitz released a 568-page report that blasted former FBI Director James Comey for bypassing the chain of command and violating Justice Department norms in his handling of the investigation of Clinton's email server in 2016.
"What is more textbook bias than prejudging this investigation before it's over and this one before it begins?"
"There were FBI agents and attorneys who chose to prejudge the outcome of the Hillary Clinton case before the investigation ended", Gowdy said in his opening statement at a joint hearing with the House Judiciary Committee. "It is the FBI's job to prove to the public that this manifest bias was not outcome determinative. So what am I missing?"
Horowitz also testified on Monday before the Senate Judiciary Committee.
Gowdy excoriated Comey for delivering a watered down exoneration of Clinton, making decisions on his own, and not seeking a special counsel in the Clinton email investigation, while going out of his way to do so in regards to President Donald Trump.
Democrats, meanwhile, argued the report shows no proof of a plot against President Trump.
More news: Blatter says he will use influence for UK, Irish bid
FBI Director Chris Wray told lawmakers yesterday that the bureau was "aggressively investigating a number of leaks", and Justice Department Inspector General Michael Horowitz said his office's investigative work "remains ongoing".
"This is the conclusion of all of us in the IG ... this is our team conclusion".
"No rule, policy or practice is flawless, of course", Horowitz said.
But that explanation did not satisfy Republicans.
Hegseth said that the report was a "long overdue" investigation into investigators who were involved in the Clinton email scandal. Clinton and her allies have pointed to Comey's actions and decision in the final weeks of the 2016 presidential race as a reason she lost. The IG report, however, provided a lengthy discussion of agents pressing her with "probing questions". Cummings said. "We sent letter after letter, letter after letter, asking these committees to investigate the Trump administration's policy, which is now resulting in child internment camps, that's what I said, child internment camps". "In some of those [decisions], (Strzok) and Ms. Page took a more aggressive view than the prosecutors", Horowitz said.
"Remember these facts every time you hear the press or my friends on the other side of the aisle claim that this report found 'no bias, '" Grassley said of the text messages. For Democrats on the Judiciary Committee, the latter opportunity was eagerly taken.
More news: Jay-Z, Beyonce Release Surprise Album 'Everything Is Love'
But Sen. Dianne Feinstein, the top Democrat on the committee, countered that it was Clinton's campaign that was actually harmed by how the FBI handled the investigation when FBI Director James Comey announced publicly the FBI was re-opening the Clinton investigation after new emails were discovered on former Rep. Anthony Weiner's laptop. In one August 2016 text, the agent, Peter Strzok, said, "We'll stop it", in reference to a possible Trump victory.
They pressed Horowitz to explain what Strzok meant by several statements. He cited recent statements by Trump who said the review essentially absolved him from any allegation of obstruction or coordination with Russian Federation now being examined in a separate inquiry by Justice special counsel Robert Mueller. Nevertheless, the inspector general found that Peter Strzok, the senior Federal Bureau of Investigation agent managing the Clinton email case, also "used his personal email accounts for official government business on several occasions".
"Rod Rosenstein sat on it for a month", Jordan said. "They failed in that duty", Goodlatte said. Mueller removed Strzok from his team after Horowitz disclosed the texts to him.
"I did a great service to the people in firing him", the United States president tweeted.
"That should not be downplayed by anybody", Horowitz said of the texts. "When we found it I specified to the associate deputy attorney general on June 8 that he ought to look at this one", Horowitz said. "Mr. Horowitz found that the former F.B.I. director repeatedly crossed the line from arrogance to insubordination".
More news: Oil falls as Opec nears deal to raise production