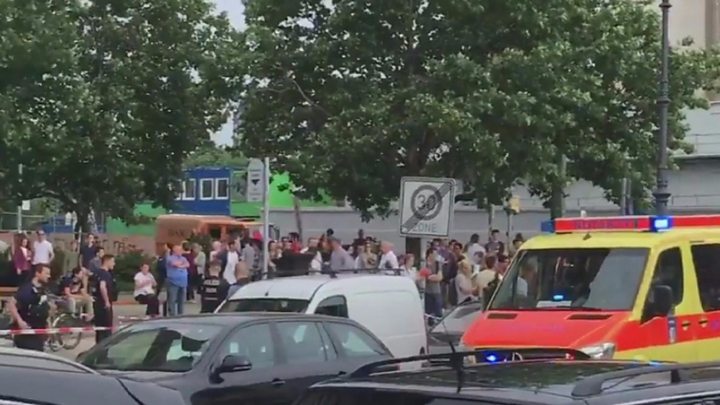 Armed police have cordoned off Berlin Cathedral after an officer shot a "rampaging" man inside the building on Sunday afternoon.
The police statement urged people to "avoid speculation" and said more details of the incident would follow.
Police said in a tweet: "Shortly after 4pm (2pm GMT) police shot at a rampaging man at Berlin cathedral".
More news: Giuliani: Trump team would try to avert subpoena
A man was rioting in the cathedral with a knife.
"There are no indications that the motive was terrorism- or Islamist-related", police wrote on Twitter.
The unnamed knifeman is a 53-year-old Austrian and appeared to be in a "confused state", according to reports.
More news: Floridians preparing for upcoming hurricane season
Police vehicles stand in front of Berlin Cathedral, Sunday June 3, 2018.
One of the two officers responding to the call opened fire, wounding the man, Wenzel said. The suspect and a police officer are hospitalized. News agency Dpa says the officer is in serious condition.
Police cleared the cathedral and tried to calm the man. A Sunday evening prayer service at the church was canceled.
More news: German police shoot 'rampaging' man near Berlin Cathedral