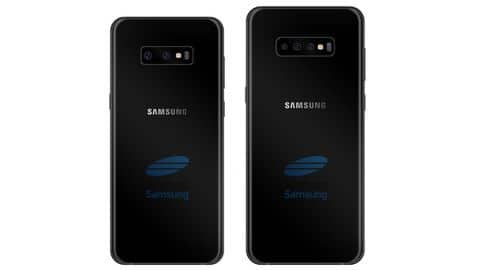 Several leaks have also given us a fair idea of what the Note 9 would be like. The Polish market is tipped to receive the Galaxy Note 9 in three color options such as black, purple and blue.
There's no way to confirm the authenticity of the image, but considering what we already know about the phone, I'd say it's safe to say this is the real thing.
More news: U.S. ramps up trade row with China, threatens new tariffs
China-based leakster Ice Universe has posted what appears to be a promotional flyer for the upcoming Samsung flagship.
The poster may show just the back side of the phone, but it's enough to reveal plenty of details.
More news: NAB well equipped to take care of Nawaz, Maryam
When Samsung first teased the Samsung Galaxy Note 9 or, at least, its S Pen, it led many to believe that a gold version of the handset was on the cards. Also before we forget, There are reports that the phablet is now open for pre-sale in Poland for 4299 zloty (that's their currency), that's around ~RM4688 but then again, European pricing tends to be higher so it should be much lower than that. The bottom retains the S Pen housing, a USB-C port, a 3.5mm headphone jack, a microphone and a loudspeaker.
While it's not really a groundbreaking design, it's a bit intriguing to see the choices made for the S-Pen. It all matches previous rumors. Now the latest leak is some sort of official poster, revealing a blue Note 9 ad yellow S-Pen.
More news: Croatia fans display banner in downtown Moscow