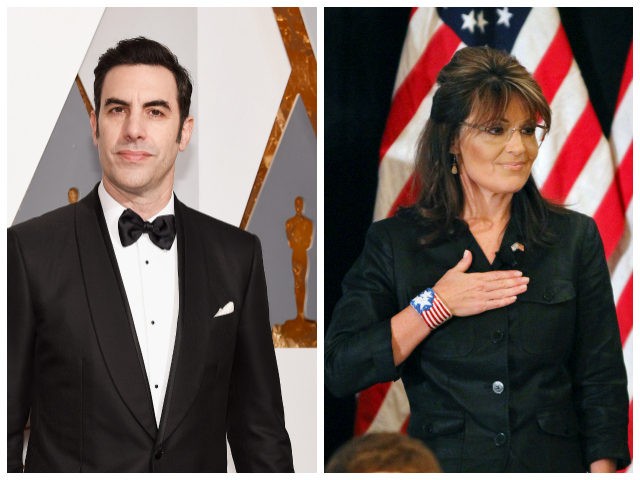 'It was supposed to be this big-time Showtime documentary and it was passed on to me by a speaker's bureau, which I would assume had done some vetting, but, you know, this "comedian" is obviously very good at lying, at duping people'.
In a statement posted on Facebook, Moore says he accepted an all-expenses-paid trip to Washington in February after being told he'd receive an award for supporting Israel.
"Out of respect for what I was led to believe would be a thoughtful discussion with someone who had served in uniform, I sat through a long "interview" full of Hollywoodism's disrespect and sarcasm-but finally had enough and literally, physically removed my mic and walked out, much to Cohen's chagrin", Palin wrote in a Facebook post on Tuesday. Arpaio said that he took notes after the interview because he was made uneasy by the interviewer's behavior, which included repeated use of words and phrases such as "blowjob" and "hand job".
Palin previously claimed in her Facebook post that Cohen appeared in the interview disguised as a "disabled USA veteran".
More news: Zsa Zsa dies weeks after being dubbed 'World's Ugliest Dog'
Veteran broadcaster Ted Koppel, former U.S. Senate candidate Roy Moore and former Arizona sheriff Joe Arpaio also agreed to interviews with a disguised Cohen, according to reports. "I am Dr Billy Wayne Ruddick, founder/ceo/accountant of Truthbrary.org and it was I that interviewed you".
FYI, Palin hasn't held public office since 2009 when she resigned as Alaska's governor and has not announced any intention to seek election for another government gig.
Baron Cohen successfully lampooned a host of prominent figures in American politics, including former Democratic presidential hopefuls Bernie Sanders and Howard Dean.
"Who Is America?" premieres Sunday on Showtime.
More news: Rudy Giuliani touts Russian hacking indictments as 'good news for all Americans'
Although Moore filed a lawsuit in April against four women who accused him of molesting them as teenagers, the Republican is flirting with additional litigation over Who Is America? He also told Breitbart he believed the 2017 interview with Cohen was live, being watched by 2 million people, although he was never expressly told that.
His statement says that if Showtime airs a defamatory attack on his character, he might have to defend his honor in the form of a lawsuit. Then he corrected himself.
However, the former "Nightline" anchor said things took a turn when the interviewer, played by Cohen, started to ask him about President Donald Trump's inauguration. "I don't know these weapons systems, I'm not going to talk about them".
More news: The Bloke With The World's Longest Fingernails Finally Got Them Trimmed