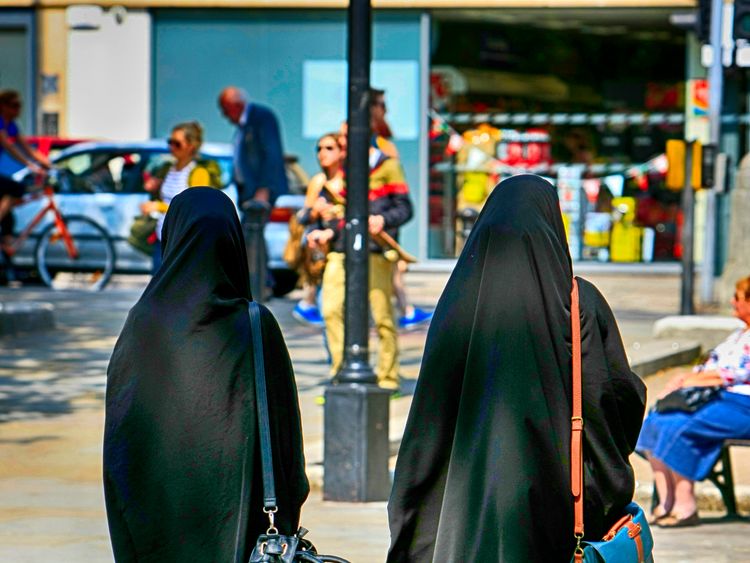 The independent panel will decide whether to refer Mr Johnson to the party's board.
60 per cent - said the comments by the former foreign secretary were not racist, while 33 per cent thought they were.
The assistant secretary general of the Muslim Council of Britain, Miqdaad Versi, said Mr Johnson was "pandering to the far-right", while Labour MP David Lammy branded him a "pound-shop Donald Trump".
"And some of the terms Boris used describing people's appearance obviously have offended", the prime minister said.
More news: Japan marks 73rd anniversary of Hiroshima atomic bombing amid Korea denuclearization hopes
Andrew Bridgen, the Tory MP for North West Leicestershire, said he felt "uncomfortable" speaking to a woman in a burka as you can't see their reaction and it goes against "millions of years of human evolution".
Sayeeda Warsi, Johnson's colleague in the Conservative Party, and a member of the House of Lords, accused him of making "hate crime more likely" with an indefensible "dog-whistle" reference to fully veiled Muslim women.
Scottish Tory leader Ruth Davidson today became the latest to publicly demand Mr Johnson say sorry for the "gratuitously offensive" comments.
"It is ridiculous that these views are being attacked - we must not fall into the trap of shutting down the debate on hard issues", a source close to Johnson told reporters.
More news: Category 3 Hurricane Hector roars in Pacific far from land
May said his remarks "have clearly caused offense" and agreed with the chairman of her Conservative party, Brandon Lewis, who had asked Johnson to apologize.
A string of other Conservatives have queued up to criticise Johnson, with Theresa May saying he used the wrong language and Lord Sheikh calling for the whip to be withdrawn.
The burka is a full face covering that is associated with a conservative interpretation of Islam.
He said: "It is not acceptable to describe someone as looking like a postbox or a robber".
More news: Boeing, SpaceX human spaceflight postponed to 2019
In his article, Johnson said he opposed a ban on face-covering veils, but added that it was "absolutely ridiculous that people should choose to go around looking like letter-boxes".