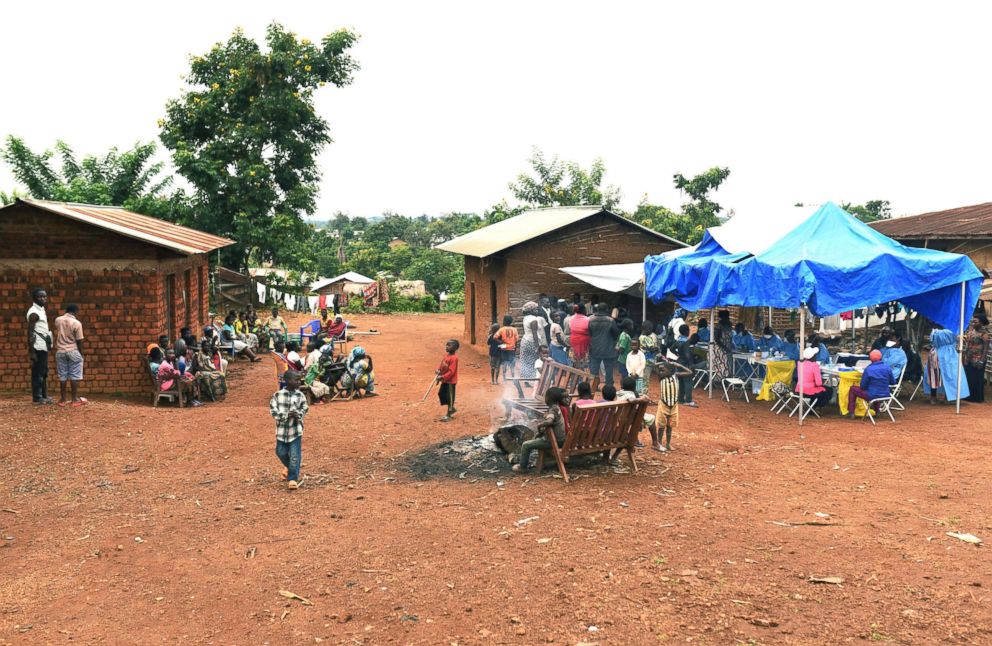 The World Health Organization (WHO) said on Friday investigating the infection and its possible spread to 97 people in contact with the physician would be hard because the area was entirely surrounded by rebels.
So far, 97 people who may have been exposed to the virus by the doctor have been identified, and vaccinations have begun in the town after WHO and health experts reached it with an armed escort earlier this week.
A doctor is now believed to have contracted the illness, and he's currently hospitalized for the second time after presenting Ebola symptoms. Hostages have also been taken, including government officials, priests, and aid workers.
Of the 103 cases, there were 61 deaths, 34 of which been confirmed by lab tests, while 27 others were considered "probable" cases of Ebola.
This is the highest concentration of internally displaced people (IDPs) in the DRC, where an estimated half a million people have been forced from their homes this year alone.
More news: Mexico's president-elect thanks Trump for being respectful
"For the first time we have a confirmed case...in an area with high insecurity", Salama said.
"It really was the problem we were anticipating and the problem ... we were dreading".
Early today Peter Salama, MD, the WHO's deputy director-general for emergency preparedness and response, said in a telebriefing that the outbreak, which began on Aug 1 in North Kivu province, is in one of the most unsafe places in the DRC. The 10 patients who have received mAb114 since August 11 are experiencing "positive evolution", the health ministry said.
"We are going to have to operate in some very complex environments", Salama said.
He also warned that another wave of cases is expected.
More news: Gov. Rick Scott orders flags at half-staff to honor McCain
About 500 healthcare workers have been vaccinated against Ebola, as have 600 children, Salama said.
Besides mAb114, "The Ethics Committee in the Democratic Republic of the Congo has approved the use of four additional experimental therapeutics, namely: ZMapp, Remdesivir, Favipiravir, and Regn3450 - 3471 - 3479" to be used by Ebola treatment centers.
Ebola caused widespread panic between 2013 and 2016, as an epidemic in West Africa killed 11,300 people.
"We are at quite a pivotal moment in this outbreak", Salama said. Unless the militia gangs stand down, though, there's little that World Health Organization can do to prevent an epidemic from happening.
North Kivu and Ituri, where the latest Ebola outbreak cases have been reported, are among the most populous provinces in the DRC, and they share borders with Uganda and Rwanda. Because of this, he said that the response to its threat must be stronger than ever before.
More news: 'Game of Thrones' Final Season Might Premiere Even Later Than We Thought