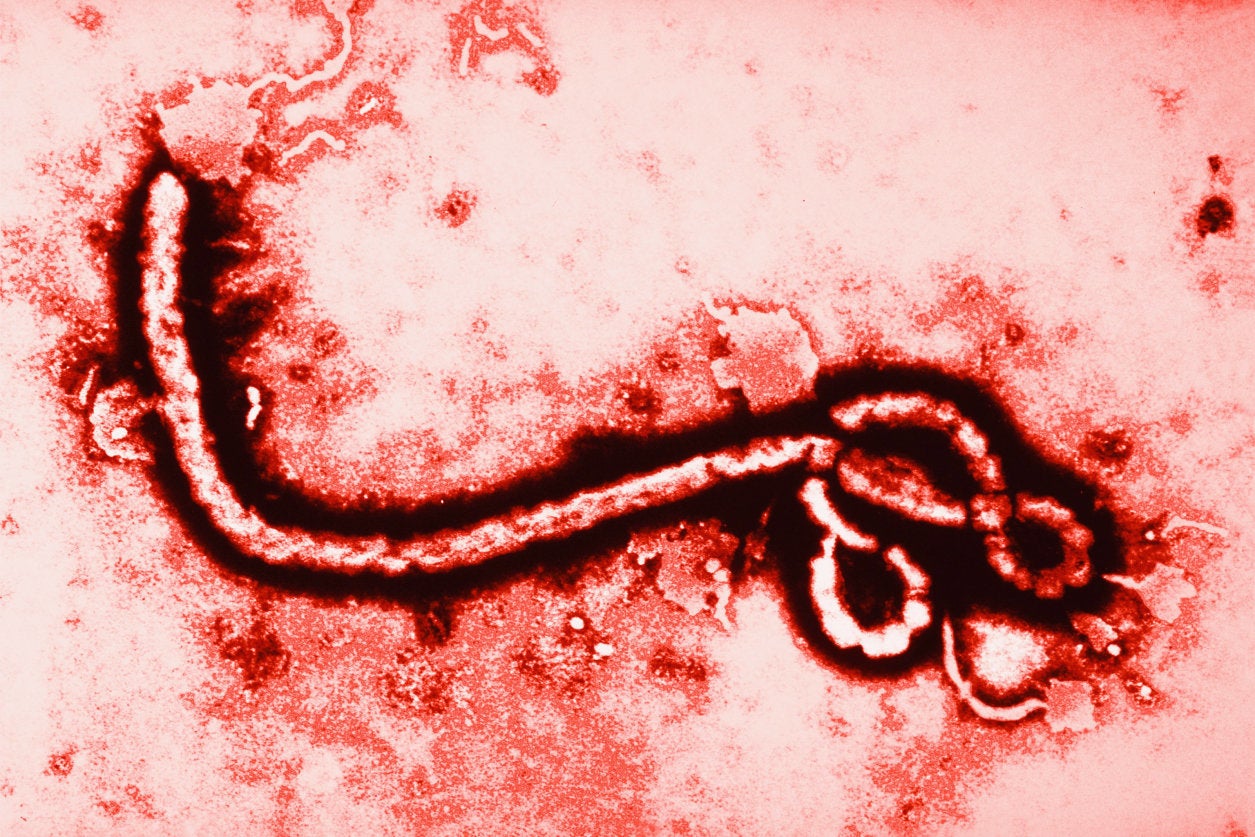 Congo on July 24 declared the end of an Ebola outbreak that began in May in the northwest Equateur province and resulted in 54 confirmed cases, including 33 deaths.
The resurgence of the disease in North Kivu, an active conflict area that houses more than 1 million displaced people, will present fresh challenges to the authorities. Fortunately, equipment and responders to the earlier outbreak are still in DRC.
The current outbreak is centered in Mangina, a village about 30 kilometers from the city of Béni, which is close to the famed Virunga National Park and the border of Uganda. The two outbreaks are not connected, the health ministry said.
The latest outbreak is the 10th in the DRC since 1976, when it was discovered in the north of the country, then called Zaire, and named after a river nearby.
More news: "Lucky To Be Alive": Climber Found Just In Time On Deadly Mountain
"This new cluster is occurring in an environment, which is very different from where we were operating in the north-west, " said Dr Peter Salama, Deputy Director-General of the Emergency Preparedness and Response team at WHO.
Ebola is considered endemic to Congo because of its equatorial forest ecosystem.
Twelve health ministry experts will arrive in Beni on Thursday, Ilunga added.
DR Congo reported on Wednesday that a new outbreak has killed 20 people in eastern Beni in North Kivu Province. The DRC's health ministry said on Monday that it had found 25 cases of haemorrhagic fever near the town of Beni and that samples had been sent to the capital, Kinshasa, for testing.
More news: Iran fires threats at Trump over oil war
Ebola is a virus-caused haemorrhagic fever with a high fatality rate and in extreme cases causes bleeding from internal organs, the mouth, eyes or ears. "The major barrier will be safely accessing the affected population". A highly infective virus, it can be spread via contact with animals or the bodily fluids of the infected - including the dead.
An outbreak from 2014 to 2016 killed over 11,000 people in Sierra Leone, Liberia and Guinea.
Vianney said this was the first time Ebola had been declared in the area and "our people don't know how to protect themselves".
More news: NASA announces new astronaut class