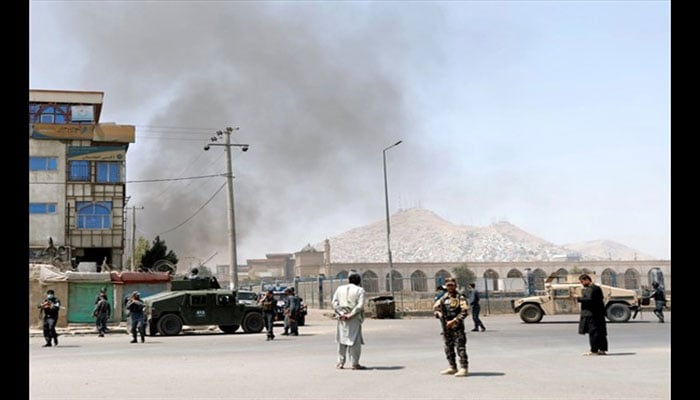 Insurgents killed 19 security personnel in separate assaults in Afghanistan, officials said today.
The first attack was conducted by a suicide bomber and targeted a wrestling gym in an area of Dashte Barchi, a Shia-dominated part of the city where spectators had converged to watch a competition.
An hour after a suicide bomber blew himself up inside the sports hall in a heavily Shiite neighbourhood, a auto packed with explosives detonated as journalists and security forces gathered at the scene, police spokesman Hashmat Stanikzai said.
Among those killed were two journalists from TOLOnews - Samim Faramarz and Ramiz Ahmadi.
More news: English Premiership League Day 4: 5 Interesting Things We Learnt
None of the terrorist groups has claimed responsibility for the attacks.
IS considers Shiite Muslims apostates and has ramped up attacks against the minority group in recent years.
Nasrat Rahimi, a ministry spokesman, said that more than 70 people were wounded in the first event.
Afghan forces have struggled to combat both the Taliban and IS since the USA and North Atlantic Treaty Organisation formally ended their combat mission in 2014. He did not see the suicide bomber enter the room, but he felt the "flying shrapnel" as it pierced his abdomen. "I was searching for my coach, I have finally found him in the. hospital". He said 11 attackers were killed and 16 wounded in the battle.
More news: Post Malone Gets Into Scary Car Accident
At least 22 people were killed in the attacks, all civilians.
The Balkh journalists said such incidents should be taken seriously by government and that perpetrators should be arrested and prosecuted.
This year, 12 died in the violence, including two in Wednesday's attack.
More news: Active Shooter Reported in Downtown Cincinnati