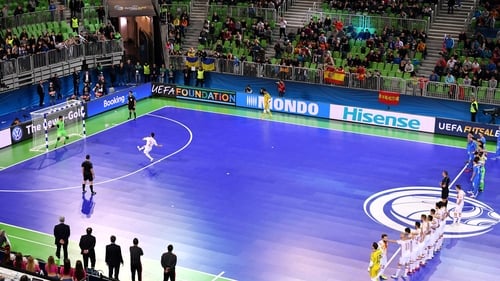 Denmark fielded a team comprised of lower-league and futsal players for Wednesday's global friendly in Slovakia amid a contract dispute with the country's football association.
The home side went ahead when Adam Nemec beat the Denmark goalkeeper Christoffer Haagh, a futsal player, with a header in the 11th minute.
The rearguard continued to hold firm in the second half and Haagh was not beaten again until substitute Anders Foegt, a futsal-playing political science student, unluckily turned the ball into his own net in the 79th minute. The Danish football association called the result an "honourable defeat". Slovakia begin their campaign in Ukraine on the same day.
More news: Denmark's Euro 2020 campaign at risk over players' contract dispute
"Uefa probably should (act) and will as well, if it develops in the direction it looks to be going", said O'Neill.
Slovakia, whose team included the Napoli midfielder Marek Hamsik and the former Liverpool defender Martin Skrtel, said beforehand that their squad had been harmed by the dispute and asked European football's governing body, Uefa, to deal with the case, and confer "adequate consequences".
With the top two tiers of the Danish domestic league ruling themselves out in solidarity, the DBU were forced to select a makeshift squad made up of amateur players and even members of the national futsal team, who are below the Solomon Islands and Mozambique in their world rankings.
More news: Shahid Kapoor and Mira Rajput welcome baby boy
The Danish team's players union had made an offer to the DBU to temporarily play the games using the terms of their prior agreement, but the football association rejected this.
"Uefa will have to make some sort of statement about it then".
More news: Scantily-Clad Pole Dancers 'Welcome' Kindergarten Students In China