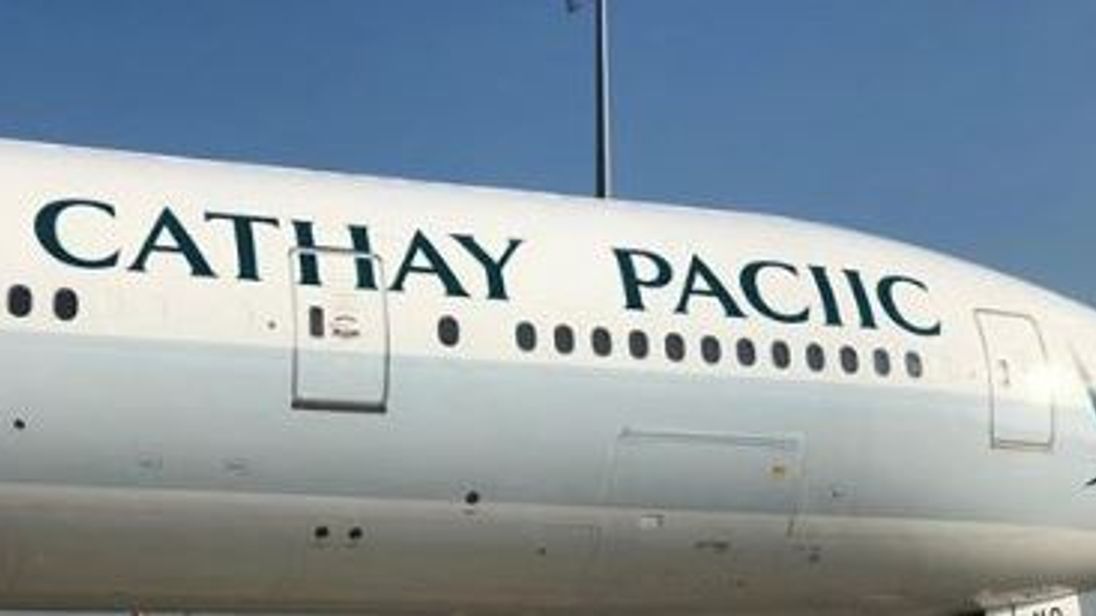 According to pictures circulating online, the letter "f" was missing from the words "Cathay Pacific", resulting in the final spelling being "Cathay Paciic".
Cathay Pacific, which flies between London and Hong Kong, tweeted a trio of images, the third showing a worker fixing the mistake, with the caption: "Oops this special livery won't last long. She's going back to the shop!" it said.
Shockingly, the airline was only made aware of the mistake after travellers contacted them after spotting it at Hong Kong International Airport, the BBC reports.
More news: Butler requests trade from Timberwolves
Social media users saw the amusing side, however.
The airline confirmed the error on its Twitter account, and poked a bit of fun at itself in the process.
"No f's were given that day", wrote one.
More news: Drake files extortion lawsuit accusing Instagram model of faking pregnancy, rape allegations
The 777 is now back in the paint shop but Cathay has landed itself with some great publicity.
"The spacing is too on-point for a mishap", the engineer told the newspaper. "Air travel needs to lighten up".
And although the airlines believes it was down to a mistake, an engineer for Haeco - Cathay Pacific's sister company - isn't convinced.
More news: Aftermath of Typhoon Mangkhut reveals dangers of Philippines mining
Whoever painted the Cathay Pacific aircraft somehow managed to miss out a crucial letter.