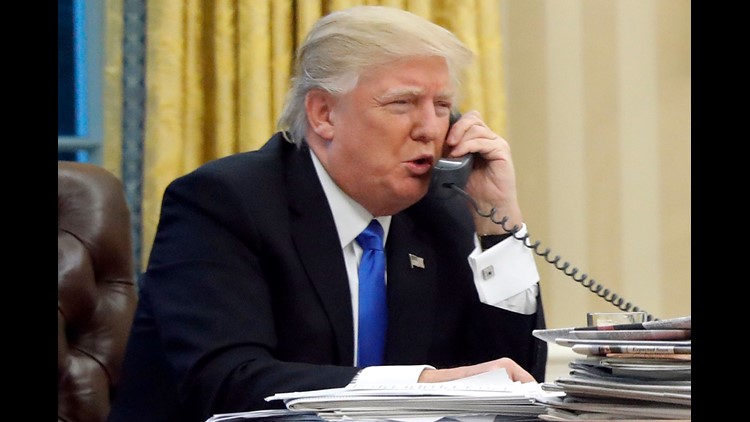 The Trump administration will send a message to all U.S. cellphones on Thursday (Sept 20) to test a previously unused alert system that aims to warn the public about national emergencies. All mobile phones that are switched on and within the range of a cell tower should receive the message if their provider is participating in the test.
The U.S. government is preparing to conduct the first nationwide test of a feature created to help the president reach the public during emergencies by sending warnings relayed through the country's largest wireless network providers to mobile phones within range.
There will be an initial test of the presidential alert system on Thursday, Sept. 20 at 2:18 p.m. EDT.
More news: Putin attends Russia-China war games
Users whose phones are on will twice hear a tone and vibration and then see an English-only (for now) message: "THIS IS A TEST of the National Wireless Emergency Alert System. No action is needed", the message will say.
FEMA will also run a test of its Emergency Alert System (EAS) for radio and television broadcasters the same day, beginning two minutes after the WEA test.
Experts didn't appear to be too concerned that Trump, known to use his smartphone to blast opponents, berate subordinates and take shots at the news media on Twitter, could abuse WEA.
More news: State reports 3rd case of West Nile in horse population
Officials insisted that the system can not be used for political purposes.
The goal of the new alert option, according to FEMA, is to add a new way for the government to reach people in major disasters and other emergencies - something the existing emergency alert system already does on other formats such as radio and television. This system was developed by broadcast and cable operators in voluntary cooperation with the Federal Emergency Management Agency, the Federal Communications Commission, and local authorities to keep you informed in the event of an emergency.
The presidential alert is one of three kinds of alerts in the FEMA's WEA system, which also notifies the public about extreme weather or missing children, also known as AMBER alerts.
More news: Oil slips from four-month highs on economic concerns
The alert will be sent out on September 20 around 2:18 p.m. eastern time. Under the Warning, Alert, and Response Network (WARN) Act of 2006, cellphone users can not opt out of the presidential alerts.