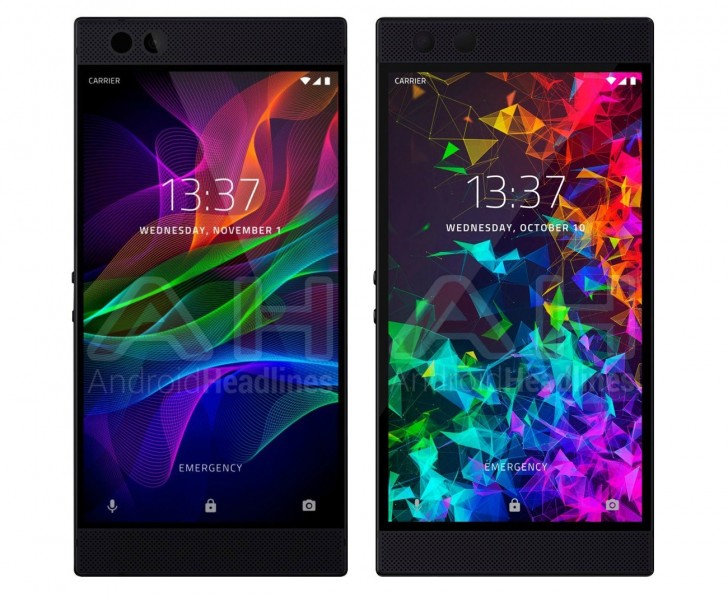 Spoiler alert: that's the Razer Phone on the left, and the Razer Phone 2 on the right. While the invite doesn't explicitly mention the anticipated Razer Phone 2, it does promise a "mobility showcase". As of right now, the original Razer Phone is still the only smartphone capable of 120Hz display refresh (an awesome feature), so we don't imagine Razer Phone 2 will ditch that. Razer thinks you are.
In any case, we'll just have to wait until 10 October to see what Min-Liang Tan has in store for us.
More news: Putin attends Russia-China war games
Razer Phone 2 will be a successor the original Razer Phone, one of the first smartphone in the market with a 120Hz display. Now, a new Razer Phone 2 image is leaked.
On this evidence, it appears Razer is also sticking with a 16:9 screen aspect ratio, which is fast falling out of favor with most of the major phone manufacturers who are stretching their displays to 18:9 and beyond.
More news: U.S. government considers ban on flavored e-cigarettes over youth 'epidemic'
Also, there's nothing to talk about in terms of hardware from this leak, so all of those previous rumors about a Snapdragon 845 and 8GB are still our best guess, even though they're barely incremental upgrades over the original device.
The invite itself (via Droid Life) has an Razer Phone-like outline, which may indicate that the overall design for the Razer Phone 2 will not be a radical departure from the first phone.
More news: Why FEMA watches the Waffle House menu during hurricanes