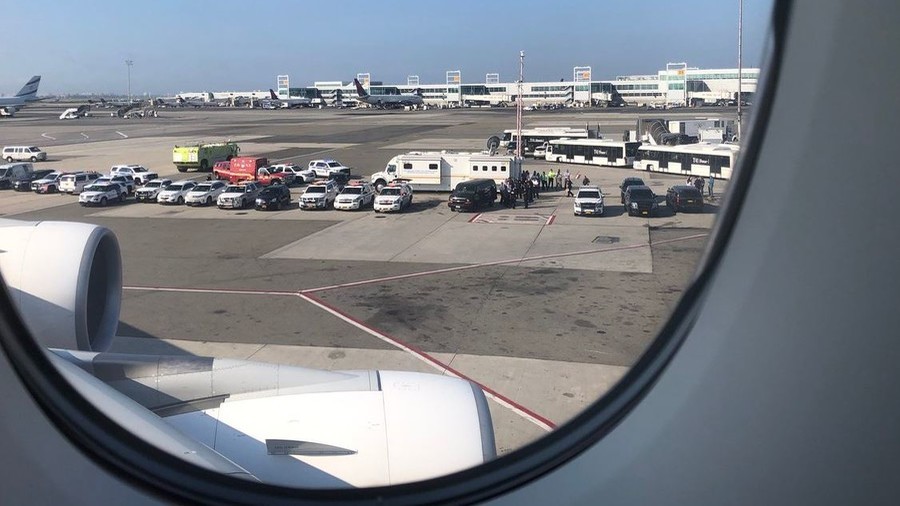 A rep for NYC's Mayor's Office said all passengers had been evaluated a few hours after landing and "health officials are processing tests now to determine the cause".
A MAJOR incident has been declared at New York's JFK Airport following reports a plane has been quarantined.
The Centers for Disease Control and Prevention is evaluating ill passengers aboard two global flights that arrived in Philadelphia from Paris and Germany Thursday afternoon, a CDC official said.
In a series of tweets on Wednesday, City Hall spokesman Eric Phillips said early reports indicated that passengers had been become sick with the flu.
More news: Is Trump's rewrite of NAFTA hurting a partnership?
Phillips, the press secretary for DeBlasio, also tweeted that nine other individuals were sick, but "refused medical attention".
A total of 250 people were held at the airport for review after deplaning from their flights, Philadelphia International Airport spokeswoman Diane Gerace said.
A traveler in the business section of the aircraft, Raghida Dergham, said in an interview that sick passengers were in a "lower level" economy section of the plane.
Ten people who were sickened on a Dubai-to-New York flight-from-hell tested positive for some form of flu or cold virus, city health officials revealed Thursday.
More news: Active Shooter Reported in Downtown Cincinnati
His pictures showed people having their temperatures taken with a laser device as they disembarked, and a police officer wearing a mask.
Flight 203 was on an Airbus double-decker aircraft, a super jumbo jet, and was carrying 521 passengers, according to the CDC.
The New York State Department of Health did not immediately respond to a request for comment.
Erin Sykes, who was on the plane, wrote on Twitter that the trip was "basically a flying infirmary" and questioned why some of the passengers were allowed to board.
More news: ISS leak: Russian Federation says space station damage may be sabotage