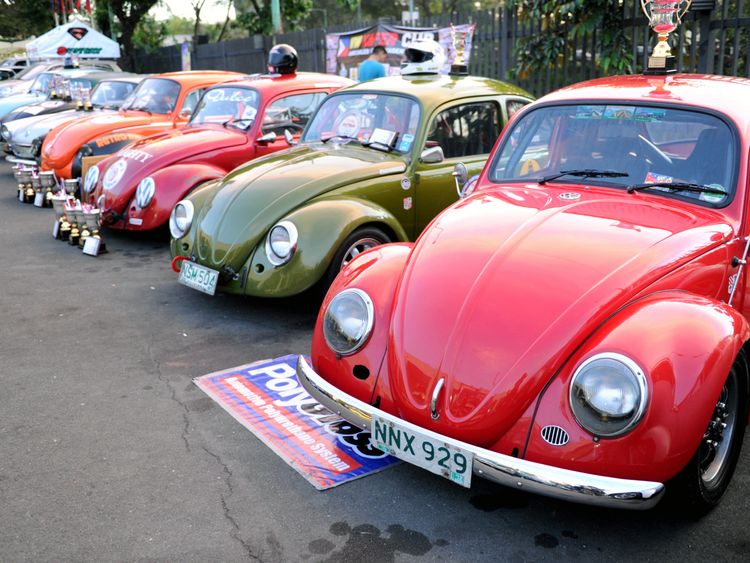 Volkswagen is finally ending production of its iconic Beetle, ending an 80-year reign for a vehicle that began life under Hitler's Third Reich, became a mainstay of popular culture through the 1960s and 1970s before being revived with an updated model in 1997. The German company has also made plans to produce two special edition variants of the vehicle before it totally stops producing the Beetle next July.
Announcing the end of production, Volkswagen, which was hit by the diesel emissions scandal, said it was ramping up its development of electric vehicles. The last of the original "bugs", as they are called, were produced in Mexico in 2003. On July 13, 1938, The New York Times used the nickname "Beetle" for the first time and the name caught on.
Volkswagen has no plans to revive the much-celebrated auto again, but did not rule it out as a possibility.
Production of one of the world's most iconic cars is to end next year.
More news: United States sanctions NKorean IT companies in China, Russia
Volkswagen sold roughly 15,000 Beetles in USA in 2017, a signal of its diminishing audience.
After 2019, the Volkswagen Beetle will be no more.
The Puebla plant will shift to building other Volkswagen models.
Design work on what would be the Beetle began in the 1930s after Hitler had ordered that a Volks Wagen (German for people's car) be built that was affordable for all Germans.
More news: Australians warned to cut up strawberries after people report finding needles inside
"The loss of the Beetle after three generations, over almost seven decades, will evoke a host of emotions from the Beetle's many devoted fans,"said Volkswagen US CEO Hinrich J. Woebcken in a statement".
The special editions will come in coupe and convertible body styles and there will be unique beige and blue colours in addition to the normal hues.
Despite the car's cultural credentials, sales have fallen in recent years, particularly in the key United States market, as consumers turn increasingly to larger cars and sports vehicles. The sentient race vehicle sporting red, white and blue racing stripes from the front to the back bumper headlined several follow-up films and a television series.
But Mr Woebcken didn't completely rule out that the model could one day be resurrected: "Never say never".
More news: Serena said she was proud of me - Osaka