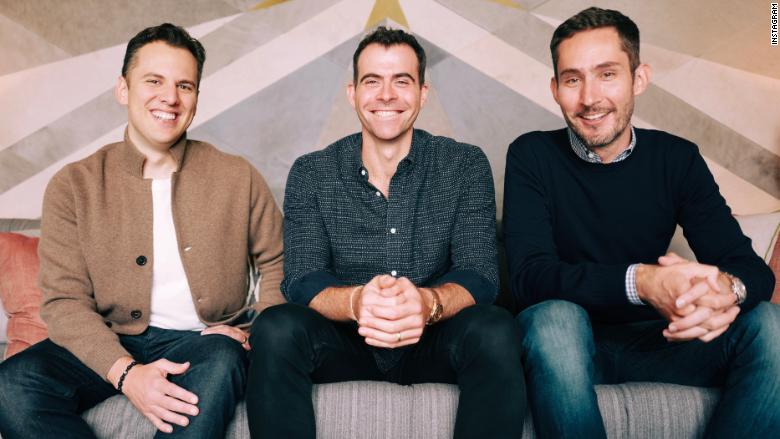 "To us, the most important thing is keeping our community - all of you - front and center in all that Instagram does".
Adam Mosseri, Instagram's current Vice President of Product, has been named the new Head of Instagram starting today in a blog post by founders Kevin Systrom and Mike Krieger.
The founders, and Mosseri himself, sought to reassure users that Mosseri will "hold true" to Instagram's values and community.
More news: Boris Johnson slams Chequers 'outrage' in direct pitch to Tory members
In his new role at Instagram, Mosseri will oversee all aspects of the business and recruit a new executive team including a head of engineering, head of product and head of operations.
Instagram boasts 1 billion monthly users, while Facebook has north of 2 billion, according to June statistics. Features like a notification which alerted users to Facebook notifications were symptoms of changes being made to Instagram that didn't benefit Instagram, just Facebook proper.
Ms Everson praised Instagram's founders as "extraordinary leaders" while taking a swipe at Brian Acton, the co-founder of Whatsapp who left the Facebook "family" in March.
More news: Twins to replace manager Paul Molitor
After Instagram co-founder's recent departure from its folds, Facebook found itself called upon to choose a new chief for the image-sharing subsidiary. The blog post makes no mention of Facebook CEO Mark Zuckerberg.
On September 25, Systrom and Krieger announced their resignations as chief executive officer and chief technical officer of the Facebook-owned company. Recode reports that the relationship between the two companies had grown less symbiotic and more demanding, with Facebook looking to Instagram as its future path to teenage users and those disillusioned by public sharing and standard social networking. Instagram is generally seen as a more uplifting space and remains popular with teens and young people, which has been a challenge for Facebook.
The big picture: Adam Mosseri is a Facebook veteran that has been under Zuckerberg's wing for more than a decade.
More news: Brewers top Cubs, win NL Central