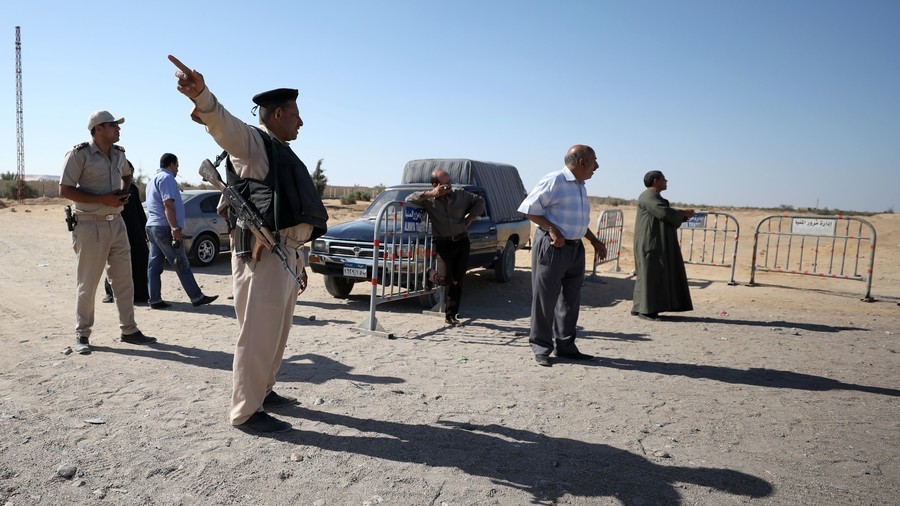 Gunmen killed at least seven Christians in an attack on a bus near a Coptic monastery in Egypt on Friday, authorities said, in the most serious assault on the minority in more than a year.
Bishop Makarios of Minya said the wounded had been taken to a hospital in Beni Mazar, around 200 kilometres (120 miles) south of Cairo.
There was no immediate claim of responsibility for the attack.
Attackers also fired at two other buses at the same site Friday, the church spokesperson said.
More news: Asia Bibi Acquitted of Blasphemy: Muslim Protests Begin
Egypt's prosecutor's office said it had received reports of "gunfire targeting a bus carrying a group of Copts returning from the Monastery of Saint Samuel the Confessor".
"I mourn with great sorrow the victims who fell today at the traitorous hands that seek to undermine the nation's fabric", Egypt's President Abdel-Fattah el-Sissi said in a statement. ". I wish speedy recovery of the wounded and confirm our determination to continue our efforts to combat black terrorism and to pursue the perpetrators".
Coptic Orthodox Church spokesman Boulos Halim said the death toll was likely to rise.
Those attacks left at least 100 people dead and led to tighter security around Christian places of worship and Church-linked facilities.
More news: Video of cop killer tweeted by Trump denounced as racist
The attackers opened fire on the bus in Minya, the province's bishop told AFP.
In February 2018, the Egyptian army launched a major offensive against IS in the Sinai Peninsula, where the group has maintained a strong presence since the fall of president Mohamed Morsi in 2013.
Egypt's Christians, who account for some 10 percent of the country's 100 million people, complain of discrimination in the Muslim majority country.
Just last month, an Egyptian military court handed down death sentences to 17 people convicted in a series of fatal attacks on Christians throughout the country since December 2016.
More news: Hulk Hogan Returns to WWE Ring in Saudi Arabia