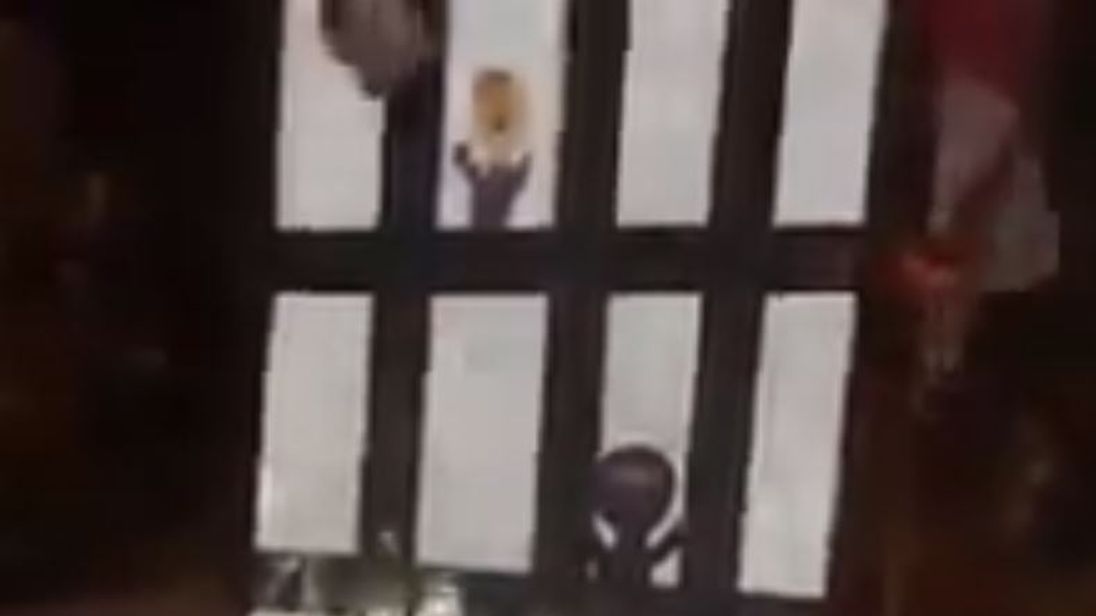 Five men have been arrested in connection with an investigation into a video that captured an effigy of Grenfell Tower being burned on Bonfire Night.
The Metropolitan police have now arrested five men - two of who were aged 49 and the other three were age 19, 46 and 55 - it was said the men did hand themselves in on Monday 5 November, however the identities of the five men has not been disclosed. Among those arrested were teenager Bobbi Connell, his father Cliff and their neighbour Paul Bussetti.
The footage shows a group of people burning the meter-high cardboard model of the Grenfell Tower, a residential building that caught fire in June 2017, leaving 72 dead. But as police were spotted bagging up evidence at the address today, former chief prosecutor for the north-west, Nazir Afzal, says mounting a prosecution may be hard.
He said the Met's Grenfell Tower investigation team is "taking this matter very seriously" and that any offences committed "will be fully investigated". After it's set alight, the group can be heard chuckling and cracking jokes. A similar flag could be seen behind the Grenfell model in the video. To mock the disaster in such a crude way is vile.
More news: Macbook Air, iPad Pro, and Co: So chic Apple's new eye-catcher
During the video, a large number of the group can be heard laughing and shouting "stay in your flat, we are coming to get you", and screaming 'ooh help me, help me'.
Prime Minister Theresa May tweeted that the video was "utterly unacceptable", while Home Secretary Sajid Javid dubbed it "disgusting, shameful, behaviour".
Campaigners described the video as a "sickening act of hate".
Justice4Grenfell said the video "caused great alarm and distress", and called on police to investigate.
More news: All you need to know about the USA midterm elections
"It's a disgusting video".
"This is clearly a hate crime and as a society we should never tolerate these types of blatant acts of hatred" it said in a statement. "I urge social media companies to do the right thing and remove this content immediately".
The chairman of the inquiry, Sir Martin Moore-Bick, opened Tuesday's session by calling the video "offensive" and adding that "it must be shocking and distressing to all those involved ... whatever form their involvement took, whether as bereaved, survivors or indeed members of the wider community".
"The police have been made aware and I hope that they take tough and swift action".
More news: Pop singer Beyonce lends star power to Texas Democrat O'Rourke