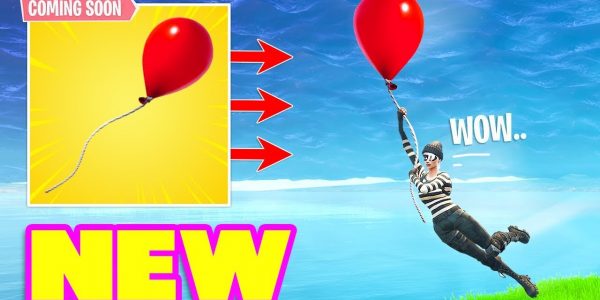 As cross-play becomes more likely to be the future of the game, making the playing field as level as possible across all platforms is going to become more vital - and we're happy to see Epic has finally done what it can to address the balance in Fortnite.
So this update - allowing players to enjoy the game with a Pro controller, is good news for 10,000,000 people. Your primary fire button will inflate them, while secondary fire will release them.
- Grappling as a vehicle passenger will now cause the vehicle to travel in a straight line to its destination rather than traveling in an arc.
Fortnite is available now for Android, iOS, Nintendo Switch, PC, PlayStation 4, and Xbox One.
More news: Setback for US-China trade deal hopes
"Login early and be in-match to witness the one-time event which starts at 1pm ET/ 6pm UTC". The first will involve boosting glider audio above weapon audio.
Epic Games has just published an important announcement regarding the Fortnite glider re-deploy feature.
Part 3 of the Fortnitemare challenges asks players to destroy 25 Cube Brutes, do 2,000 points of damages to Cube Monsters using Explosive Weapons, search seven chests in the corrupted areas dotted around the island, and visit Wailing Woods.
- Thanks for the discussion and feedback you've provided.
More news: Oprah surprises Georgia residents while campaigning for Stacey Abrams
- Grass updates more frequently resulting in smoother animation.
- Certain bindings will no longer override the ability to use the fullscreen map and spectating actions.
- Fixed an issue where inventory could get stuck when using the Grappler while picking up an item.
- Intensified Fiend Hunter Crossbow fire sounds. Most recently the cube split into several chunks to reveal a giant beam of light and raise zombies (sorry - cube monsters) from the ground. In a statement made by Epic Games, they've pointed out that: "We've finished our first week of Glider Re-deploy being available in all modes", Epic Games said.
More news: Priyanka Chopra Celebrates Bachelorette Party in Amsterdam!