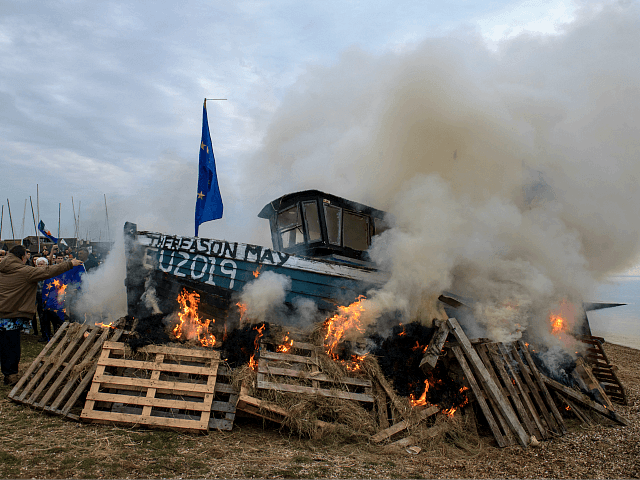 Jo Johnson, who supported Remain in the referendum campaign, delivered a stinging rebuke to Mrs May's Brexit position as he walked out of Government in protest.
"This would not be about re-running the 2016 referendum, but about asking people whether they want to go ahead with Brexit now that we know the deal that is actually available to us, whether we should leave without any deal at all or whether people on balance would rather stick with the deal we already have inside the European Union".
Calling for a second referendum to be held on Brexit, Mr Johnson denounced the choice between her deal or no-deal as a "failure of British statecraft on a scale unseen since the Suez crisis" that had left Britain facing "vassalage" or "chaos".
"It has become increasingly clear to me that the withdrawal agreement, which is being finalised. will be a awful mistake", Jo Johnson wrote in a stinging resignation statement.
Jo is not a major figure in the Prime Minister's Cabinet, but it will be perceived as a major blow for her crunch Brexit talks.
More news: Trump Threatens to Investigate Democrats if They Probe His Administration
"There are difficulties in getting this withdrawal agreement, we understand what those are and we're working our way through them".
He said he will vote against the deal Mrs May brings back from Brussels, just days after her withdrawal agreement plan was signed off by her cabinet.
Jacob Rees-Mogg, a leading Brexiteer in May's party, told BBC Radio he rejected the call for another referendum but agreed with the criticism of the deal.
"I don't think that's the answer because what we have to do now is accept the democratic will of the British people and get the best agreement possible", Fox said.
"And, if they can't, because they believe it's a bad deal for the country, then, honourably, they would have to resign". "We will not under any circumstances have a second referendum", Downing Street said.
More news: Air quality goes down
"The Prime Minister thanks Jo Johnson for his work in government".
Stormont's former first minister insisted there were "many others" in the Conservative Party who could also not support the Prime Minister's proposals.
Johnson, the MP for Orpington in Kent, spoke the morning after announcing his resignation from the cabinet with an open letter that delivered a stinging criticism of the deal negotiated between Theresa May and European Union leaders in Brussels.
His brother praised his decision, saying they were "united in dismay" at the PM's handling of the negotiations.
Prime Minister Theresa May this week faced pressure from her Westminster allies in the Democratic Unionist Party not to allow a customs border to split Northern Ireland from the United Kingdom after Brexit.
More news: Oil prices fall into bear market on rising supply