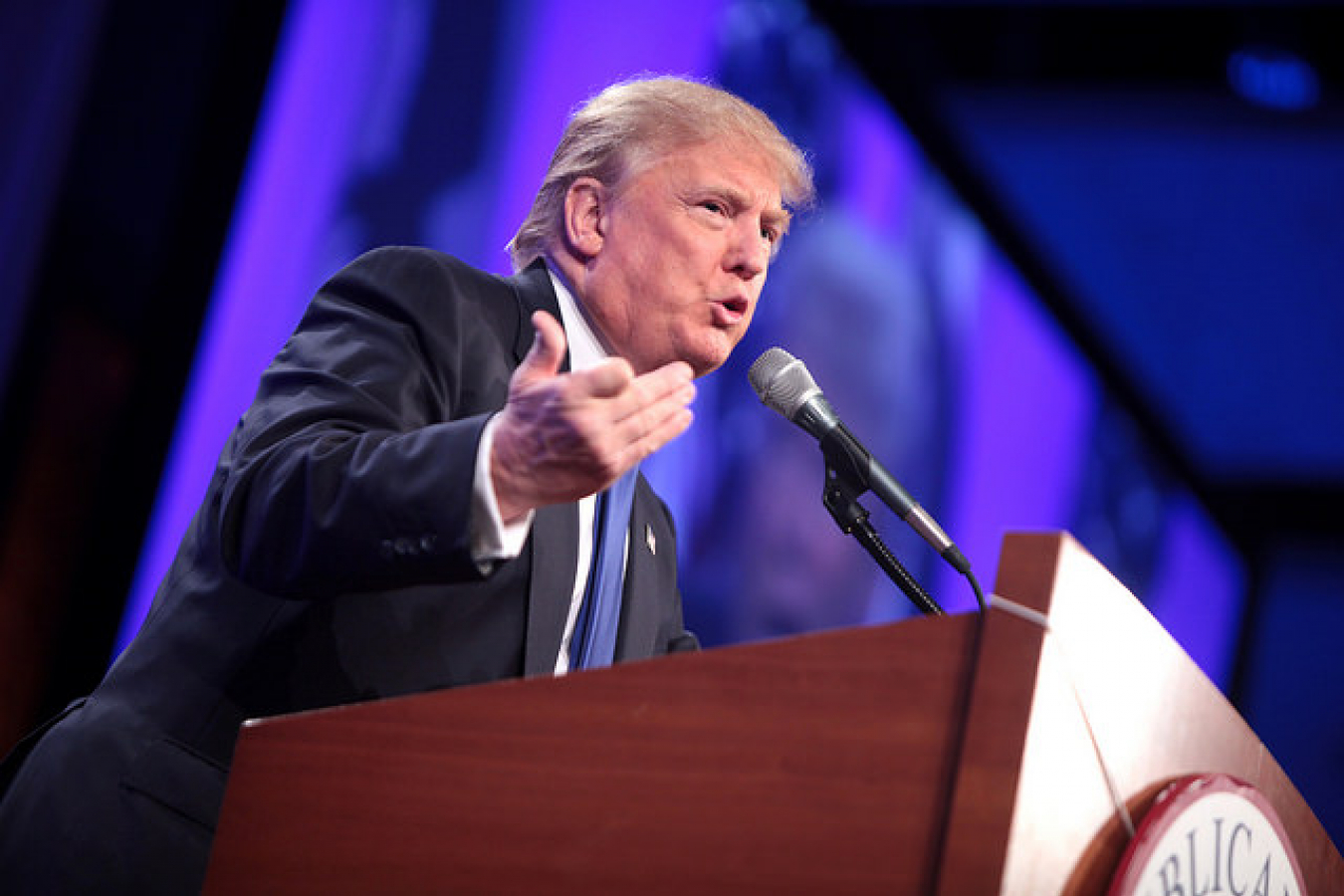 Bush, who died Friday at the age of 94, will be memorialized on Wednesday at the National Cathedral in Washington. And even some Republicans balk at spending more than the $1.6 billion already provided.
Trump told reporters on Air Force One on Saturday he would be willing to sign a two-week funding extension to allow for ceremonies honoring Bush.
Trump, Senate Minority Leader Chuck Schumer (D-N.Y.) and House Minority Leader Nancy Pelosi (D-Calif.) are scheduled to meet Tuesday to discuss the spending showdown as Bush lies in state in the U.S. Capitol Rotunda.
Trump has demanded $5 billion for this year as part of his plan to build a wall on the border with Mexico that Democrats argue would be ineffective at keeping out illegal immigrants and illicit drugs.
More news: Huawei to Release New Bezel-less Smartphone with In-Screen Camera
On Monday, the president again attacked Democrats for their aversion to his wall, saying on Twitter that the government "would save Billions of Dollars if the Democrats would give us the votes to build the Wall".
"House Democrats will continue to stand firm in opposition to the border wall boondoggle and, while we are willing to negotiate on how best to secure our border, we will never support wasting tax dollars on a wall created to gin up the Republican base".
"If [members of Congress] come - which they have - to talk about an extension because of President Bush's passing, I would absolutely consider it and probably give it", Trump said. The White House is expecting that to be between 7 and 14 days, said a White House official who was not authorized to speak publicly.
Trump said he's likely to sign the short-term CR into law, which would prevent a partial shutdown of operations at the nine Cabinet departments and dozens of smaller agencies still without full-year appropriations.
More news: Google Allo Is Shutting Down: Here's How to Save Your Chat History
Lawmakers say they're close to finalizing six of the remaining seven bills.
Rep. Henry Cuellar, D-Texas, called the wall "a 14th-century solution to a 21st-century problem" and suggested that money would be better spent on more Border Patrol officers, technology and equipment.
Besides the funding bill, Congress is considering a sweeping criminal justice package with sentencing reforms, a farm bill that's a top priority of Senate Majority Leader Mitch McConnell and other items before they adjourn for the year.
"I think a lot of them would want to pass our appropriation bills", Shelby said. The current spending agreement expires on Friday.
More news: Patriots QB Brady finally joins 1000-yard rushing club
Without action by Congress, federal agencies including the Department of Agriculture, State Department and Department of Homeland Security would find themselves without any money to pay employees and administer programs through the fiscal year that ends next September 30.