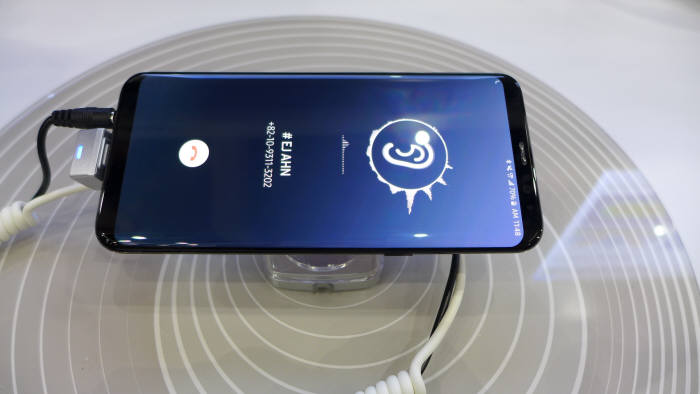 With aiMo, ASMR creators can obtain more enhanced sounds without the need of professional recording devices.
"We will present promising C-Lab projects leveraging AI technologies in the field of video content creation, perfume making and more", says Inkuk Hahn, vice president and head of the Creativity & Innovation Center at Samsung Electronics. In addition, eight start-ups that have been spun off from C-Lab will showcase their newly released commercial products at CES to explore business opportunities.
First off, there's Tisplay, an advertising tool for video creators which can overlay ads on clothing items worn by the presenter as if they were printed on it. It also provides "one-click video rendering at an expert level", which only uses the most important scenes of the video.
More news: Foxconn to assemble Apple iPhone X series in India
"PRISMIT" is an AI news analysis service which creates issue-driven timelines in order to help readers understand the issue at a glance.
All you'd have to do is take a photo of your favorite perfume and the app will analyze the common ingredients and recommend other fragrances you might like. It simply lets users create their own fragrance by adjusting the ingredients of a recipe at will.
Lastly, there's Girin, a monitor stand which helps users correct their posture, which tends to get worse as they spend more time looking at the computer.
More news: Inter supporter dies from wounds suffered in pre-match incident
Alight plans to aid people who spend long hours at their desks as well - the desk light is AI-powered and detects user actions through an embedded camera, changing the light according to their actions. It comes with a controller which alerts the user to focus on study when the user is using a smartphone or sleeping. It also provides study histories and time-lapse videos of studying through the app. Using an earpiece and a smartphone, users can perform a series of hearing tests and give feedback on how it performs. The app can analyze user-preferred sounds from feedbacks and calibrates the sound so the user can hear it better.
Why it matters: Samsung created its C-Lab in 2012 as an incubator of innovative ideas from employees.
More news: Tottenham to activate Alderweireld contract extension clause