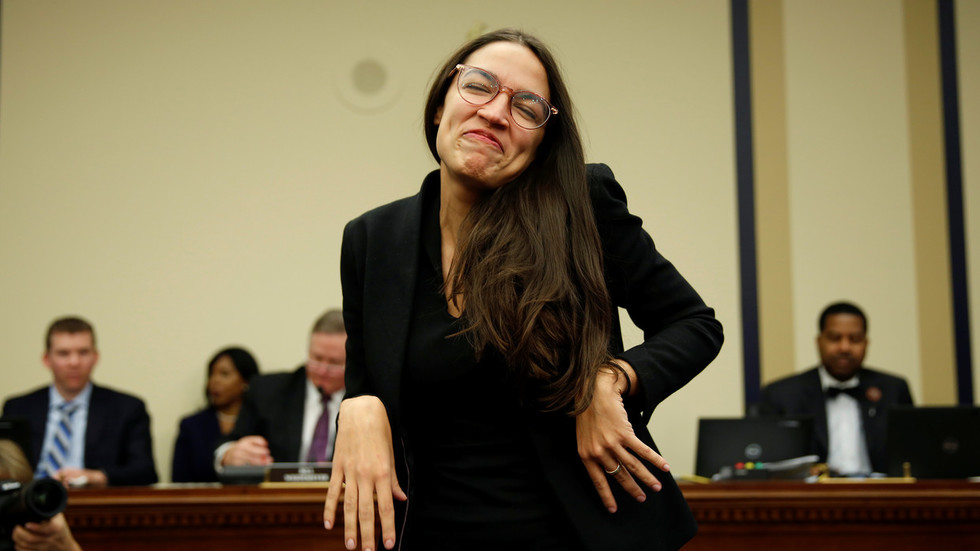 While the office of Senate Minority Leader Chuck Schumer said its recent posting for unpaid internships was "made in error" and announced paid positions will be announced in January, fellow NY lawmaker in the House, Rep. -elect Alexandria Ocasio-Cortez, declared Tuesday night that it's time for Democrats to "walk the walk" on paying Capitol Hill interns a living wage and said that her office will pay $15 per hour "at least" for those who come to work for her. It shows two pictures, one of Ocasio-Cortez with text that says "why are you so afraid of a socialist economy?" and another of the president with the caption: "because Americans want to walk their dogs, not eat them".
Trump Jr. wrote on the Instagram post: "It's amusing cuz it's true!"
Incoming Congresswoman Alexandria Ocasio-Cortez slammed her Congressional orientation meeting this week; blasting the briefing for having no "labor leaders", activists, and "frontline community leaders".
More news: James Comey arrives for testimony on Capitol Hill
The self-described socialist caused a major political upset when her grassroots campaign defeated incumbent Rep. Joe Crowley, a Democratic veteran touted as a potential speaker of the House, in a NY primary. The 29-year-old elected lawmaker has said she can't afford a DC apartment before her $174,000 congressional salary kicks in in January.
She was even directed to a spouse event for partners of those elected by a mistaken Democratic official.
"Time to walk the walk", Ocasio-Cortez.
More news: Hawaiian Monk Seal Gets Eel Stuck Up Its Nose
That would make Trump's Jr's.
Ocasio-Cortez also shared that she went to a local dive bar in D.C. and found underpaid staffers from the Hill working second jobs just to work their day jobs in Congressional offices.
And her chief of staff told The Washington Post that they intend to pay the interns "at least" $15 an hour. The meme from Trump Jr. was swiftly mocked by people on Instagram.
More news: Phillies, Mariners Nearing Deal Centered Around Jean Segura
This article was updated with more background information.