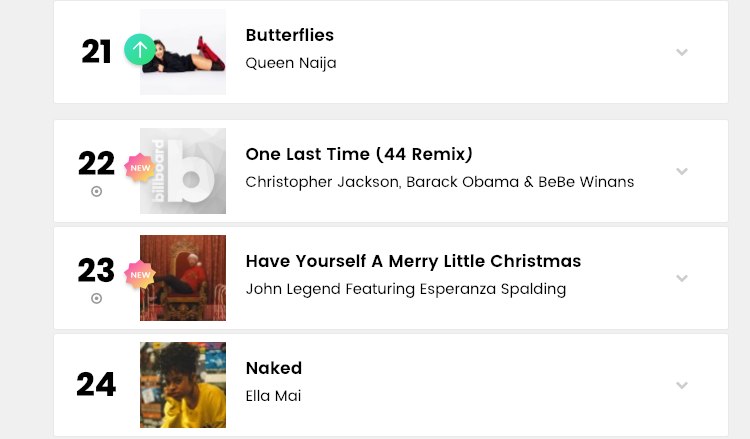 Barack Obama has made his official debut on Billboard's Hot R&B Songs, as "One Last Time (44 Remix)", billed as by Christopher Jackson, Barack Obama and BeBe Winans, peaks at No. 22.
For the 13th and final "Hamilton" remix, the actor/musician brought in former U.S. President Barack Obama for a new take on the Tony-winning musical's track "One Last Time".
According to Billboard, Obama is listed as a featured artist on the "Hamilton" song, which also features Christopher Jackson and gospel musician BeBe Winans. Featuring a speech read by Obama himself, The Hollywood Reporter notes that it's seen the former President reach the Billboard charts.
More news: Airstrike kills mastermind behind USS Cole bombing that killed 17 sailors
Obama recites a passage from George Washington's farewell speech on the track.
The song starts with 307,000 on-demand USA streams and 9,000 downloads sold in the week ending December 27, according to Nielsen Music.
This isn't the first time Obama's voice has earned him recognition.
More news: Videos show women entering Indian temple after centuries-old ban
The song was released last month by Lin-Manuel Miranda, the creator of the hit Broadway musical "Hamilton".
Miranda's monthly Hamildrops started a year ago as a way to produce new Hamilton content and raise money for charities including March for Our Lives.
More news: Villarreal vs. Real Madrid - Football Match Report