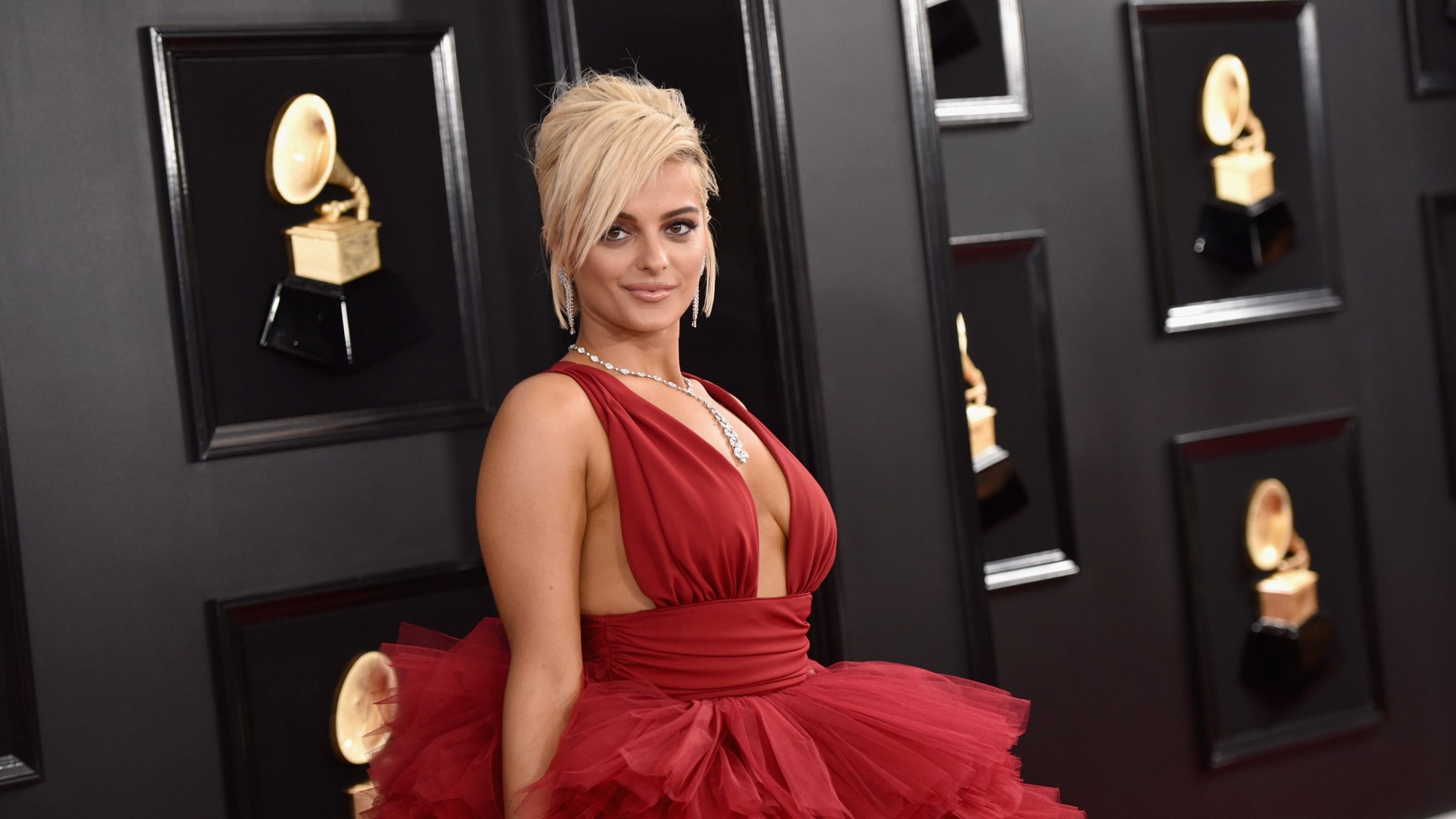 When asked about the dress by Access Online, the singer didn't hold back, delivering a pretty blunt message to all those designers who refused to dress her: "You wish you had dressed my fat ass!" The 29-year-old, who was nominated for two awards, struggled to find a designer to dress her ahead of the music award ceremony. After mentioning Jeremy Scott of Moschino, Christian Siriano and even Karl Lagerfeld, Rexha revealed that some who reached out were among the first who rejected her.
On the Grammy Awards red carpet, Bebe Rexha dazzled in a Monsoori red gown with a halter-style top, accentuated waist and flowing tulle skirt.
More news: Jamaican Lottery Winner Wears 'Scream' Mask While Claiming $1.2M Prize
Her claim to fame was "No Broken Hearts" featuring rapper Nicki Minaj, Cash Cash's "Take Me Home", David Guetta's "Hey Mama", and "Me, Myself & I" with G-Eazy.
Just last month, Bebe Rexha became a trending topic after she revealed on social media how designers were turning down the opportunity to dress her because she was a size 8. "I want to have a Cinderella moment: I want it [the dress] to be so hard to walk in". Empower women to love their bodies instead of making girls and women feel less then by their size.
More news: Chicago Cops Examine Phone Records, Bleach Bottle In 'Empire' Incident
"I was like, 'This is fantastic, '" she said, sharing the fact she hopes her experience inspires women to be proud of the way they look. "To all the people that said that I'm thick. f**k you, I don't want to wear your f**king dresses". "Literally, like, I'm too big".
"You're saying all the women in the world that are a size 8 and up are not attractive and that they can not wear your dresses".
More news: Kate Middleton's BAFTAs outfit included a sweet tribute to Diana
When Ryan asked the pop star about the reaction she got to her video, she said, "It's been wonderful". Singers Kesha and Kelly Rowland, and actress Ashley Greene have all previously worn pieces from Monsoori.