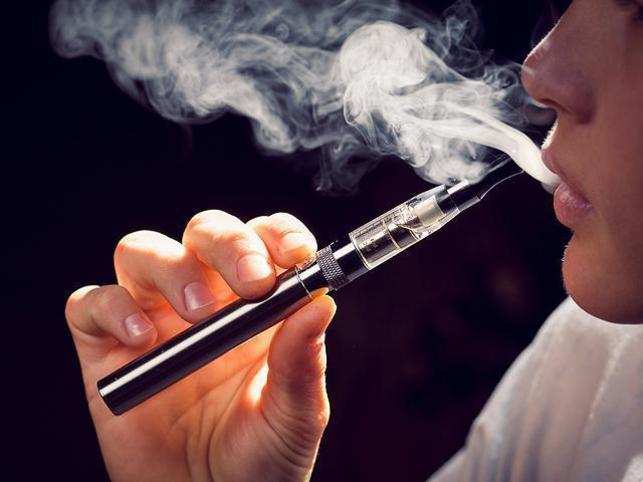 The study, published in the New England Journal of Medicine, was created to test the effectiveness of refillable e-cigarettes alongside a range of standard therapies to help people give up smoking, including nicotine patches, chewing gum, lozenges, inhalators and sprays. E-cigarettes, however, "provided greater satisfaction and were rated as more helpful to refrain from smoking than nicotine-replacement products", the study's authors wrote.
"This is a well-designed and much-needed study that may have important clinical and policy implications for the use of e-cigarettes as a cessation aid", Scott Weaver, an epidemiologist at Georgia State University's School of Public Health who is not affiliated with the new research, told Gizmodo.
E-cigarettes are nearly twice as effective as nicotine replacements for helping smokers quit, a new study suggests. Some full-time vapers spent longer than a year transitioning to e-cigarettes. That was a reversal of a hands-off approach to e-cigarettes Gottlieb took in 2017 that was followed by a 75 percent rise between 2017 and 2018 in use of e-cigarettes by children and teens. This research should give doctors, nurses, pharmacists and Stop Smoking Service advisers further confidence to recommend e-cigarettes as an effective means of quitting.
Added Weaver: "The results of this study indicate that under these conditions, e-cigarettes improved the likelihood of quitting smoking".
Previous trials and studies have tried to figure out just how well e-cigarettes can help smokers quit.
More news: More Infant Ibuprofen Sold at Walmart and CVS Recalled Over Safety Concerns
Martin Dockrell, who is in charge of tobacco control at Public Health England, said: 'This landmark research shows that switching to an e-cigarette can be one of the most effective ways to quit smoking, especially when combined with face-to-face support.
The study, involving nearly 900 smokers, found that 18 percent of e-cigarette users were smoke-free after a year, compared to 9.9 percent who tried quitting using other products. Additionally, some e-cigarettes have been found to contain risky metals like lead that could increase a person's risk of heart attack.
Professor Mendelsohn said smoking rates in Australia had stalled since 2013 and vaping was a potential lifesaver for smokers who were unable to quit with conventional treatments.
The researchers didn't test e-cigarettes against new drugs such as Pfizer's Chantix, which has shown higher rates of success than older nicotine-based treatments.
The delay has come under intense criticism amid an explosion in teenage vaping, driven chiefly by devices like Juul, which resembles a flash drive.
More news: Horse racing Darren Weir arrested after police raids at horse stables
E-cigarettes can safely help people quit smoking traditional cigarettes, a new study says.
The researchers concluded that this finding "raises concerns that e-cigarettes may re-normalize smoking behaviors and erode decades of progress in reducing smoking among youths".
Those given e-cigarettes were encouraged to buy future supplies of their own choice of strengths and flavours, and all participants received weekly one-on-one behavioural support for at least four weeks. More e-cigarette users, however, reported increased throat and mouth irritation (65.3%,) than nicotine replacement users (51.2%).
"(Nicotine) is the villain of the piece; it is responsible for people becoming compulsive smokers", he said. The study looked at diacetyl levels in e-cigarettes, but never implied that e-cigarettes cause this disease.
"We need more studies about their safety profile, and I don't think anyone should be changing practice based on one study", said Belinda Borrelli, a psychologist specializing in smoking cessation at Boston University. "One reason is that there are over 400 brands of e-cigarettes and they vary substantially".
More news: Democrat Elizabeth Warren apologizes to Cherokee Nation for DNA test