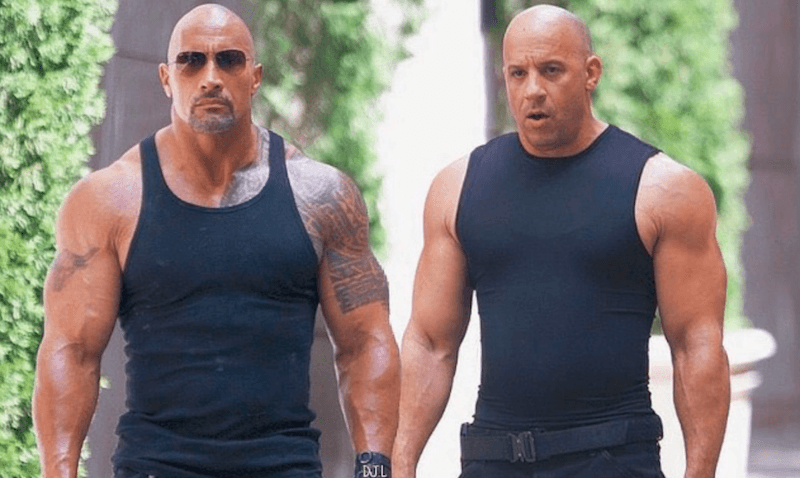 In a unique direction, the Fast franchise is branching off into a spinoff that focuses on two former bad guys, The Rock as Luke Hobbs and Statham as Deckard Shaw.
The action film reunites Luke Hobbs (Dwayne Johnson) and Deckard Shaw (Jason Statham) two years after the events of The Fate of the Furious, with the pair teaming up to stop an worldwide terrorist known as Brixton.
We'll have our thoughts on the trailer up shortly, but we wanted to make it available as quickly as possible.
More news: New Zealand beat India by 8 wickets in 4th one-day match
The spot opens on Elba's Brixton, first seen tearing around in a hot auto and strolling through a nightclub filled with scantily clad women (par for the course here) before undergoing some kind of high-tech procedure which endows him with, well, superpowers. The Crown's Vanessa Kirby has joined the cast as Hattie Shaw, Deckard's sister and MI6 agent. I am human evolutionary change, bullet proof, super human.
That need even has only one name: Brixton.
With the series' first spinoff, Hobbs & Shaw, that already blurred line seems to disappear altogether.
More news: Volkswagen dune buggy makes an electric comeback
Han, you'll recall, was killed by Shaw during the events of Tokyo Drift, the third film in the franchise. Their reply, delivered in flawless unison: "No way!"
The stunt, seen at about the 1:28 mark, is a direct callback to the original "The Fast and the Furious", in which the team drives a Honda Civic under a semi while boosting goods. Then, the duo's presumed first encounter with Brixton, which... does not go well for them. "You want a war... you've got one".
More news: More Infant Ibuprofen Sold at Walmart and CVS Recalled Over Safety Concerns