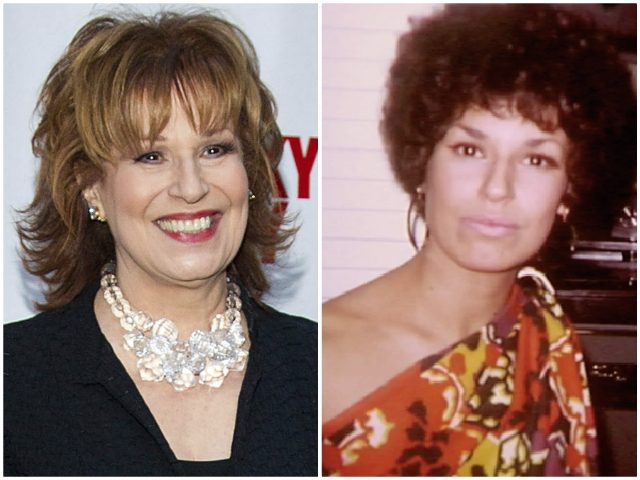 Behar and her 2016 co-hosts discussed the photo as a segue into mulling over the beauty resurgence of naturally curly hair.
Behar's resurfaced photo and admission that she wore darker makeup to resemble a "beautiful African woman" comes months after former NBC host Megyn Kelly was booted from the network for defending the use of blackface during a discussion on the show regarding Halloween costumes.
At the time, the only non-white co-host next to her was Raven-Symoné who seemed puzzled and kept questioning just what she was looking at since the photo was also shown to the studio audience.
More news: Prince Harry Fighting With Prince William Over Interference With Meghan Markle Relationship?
"Joy. are you my auntie, Joy?" "I'm more flabbergasted by her willingness to pull this photo out and proudly show the world as if it's totally cool in the year 2016", Jezebel's Kara Brown wrote after the 2016 segment. "[Behar] clearly stated she put on makeup darker than her skin for a "beautiful African woman" Halloween costume". "Do you have tanning lotion on?"
On Friday, Gov. Ralph Northam apologized after the emergence of a photograph on his 1984 medical school yearbook page that featured a man in blackface and another in KKK garb.
Virginia Democratic Attorney General Mark Herring also admitted Wednesday to dressing in blackface in college. Behar, who usually makes headlines for squabbling with politically conservative panelists on the talk show, admitted that she was wearing makeup that was a "little bit darker" than her skin. The curly hair was all her own. Conservative blogger Matt Walsh wrote, "Megyn Kelly was sacked from her show for asking a hypothetical question about blackface".
More news: Hampshire photojournalist captured by Islamic State is 'believed to be still alive'
Behar, a longtime co-host of ABC's "The View", is catching heat from critics who want to see her fired after a long-forgotten video of her explaining a questionable Halloween getup began circulating on social media.
"Yeah, but you ain't black", Symoné said under breath.
"Joy. Joy. Joy", she continued.
More news: Bob Stoops Named Head Coach of Dallas XFL Franchise