It is fair to say that preferences vary but in Uganda, State Minister for Tourism Godfrey Kiwanda noted that a beauty pageant dubbed "Miss Curvy Uganda" had been launched and would be used to promote tourism in the East African country.
Uganda has announced they will be using attractive curvy women as a strategy to promote tourism in the country, a statement which has sparked outrage online.
But many were also outraged on social media and wanted the authorities to cancel the Miss Curvy Uganda competition all together. Mr Kiwanda posed, pointing at "a sample" of handsome women.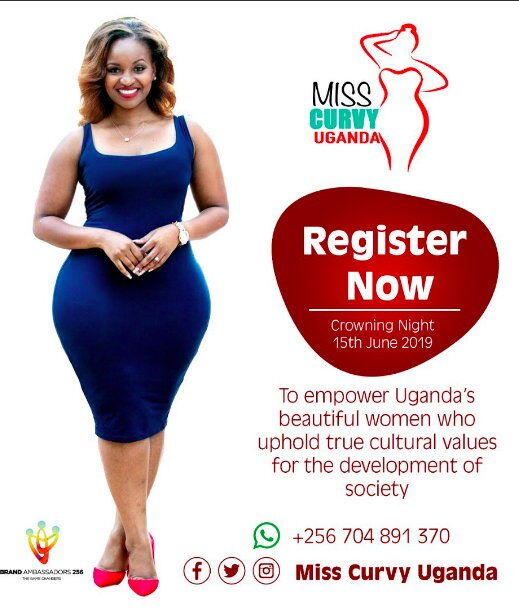 Miss Curvy Uganda 2019 promotional poster that has Grace Msalame's image and likeness
Kiwanda also said the issue of using Ugandan curvaceous women as a tourism product has been misinterpreted, because "tourism starts with people and that Uganda is beyond just animals and its people are the biggest tourism product". It will be a lovely event where young women will showcase their attractive curves are intellect...
This comes a year after President Kaguta Museveni accused the tourism ministry of failing to attract more tourist in the country.
Under the campaign, which is thin on details of how it will actually promote tourism in the country, ministry officials would be required to tell stories of the backgrounds of the Ugandan curvaceous beauties as well as the different cultures that would be displayed by the contestants.
More news: Apex Legends had over 2.5 million players in its first day
And in a Change.org petition, campaigner Primrose Murungi wrote that she "personally feels attacked" by the idea, and called for Mr Kiwanda to issue an apology to the public.
"Miss Curvy is an event that will bring out the endowment of the real African woman".
She demanded that the contest is taken down and that the minister offers a public apology for coming up with such an initiative.
More news: Milky Way galaxy is 'warped, twisted' not flat
Funmi Oyatogun added on social media: 'Uganda has some of the wildest adrenaline adventures in Africa, the River Nile, game parks, majestic lakes and a huge untapped market for tourism.
More news: RBI sets up for more rate cuts with lower inflation estimate